Remarketing campaigns are a crucial part of digital marketing often undervalued or missed. In this article, I will show you how to put consumer behaviour – sourced directly from Google Analytics – at the centre of your remarketing campaign strategy for an online store.
According to Statista, the average rate across industries is 75.6% of carts are abandoned. Executed successfully, the campaign could easily generate another 10%-20% of revenue for your eCommerce business. If you are interested in more revenue, then keep reading!
1. Set up a Google Analytics and Google Ads Account
2. Go to Admin Page in Google Analytics
Once you have your Google Analytics and Google Ads account ready, you will first go to Google Analytics account and then to the "Admin" page by clicking the tools icon (it looks like a cog) on the bottom left hand side of the menu.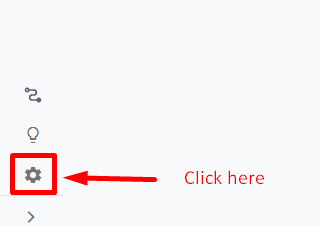 3. Link Google Analytics and Google Ads
Once you're in the admin page, you will see there is one line called "Property", from there is an option to click 'Google Ads Linking'. Click that and simply choose the Google Ads account you want to link with your Google Analytics.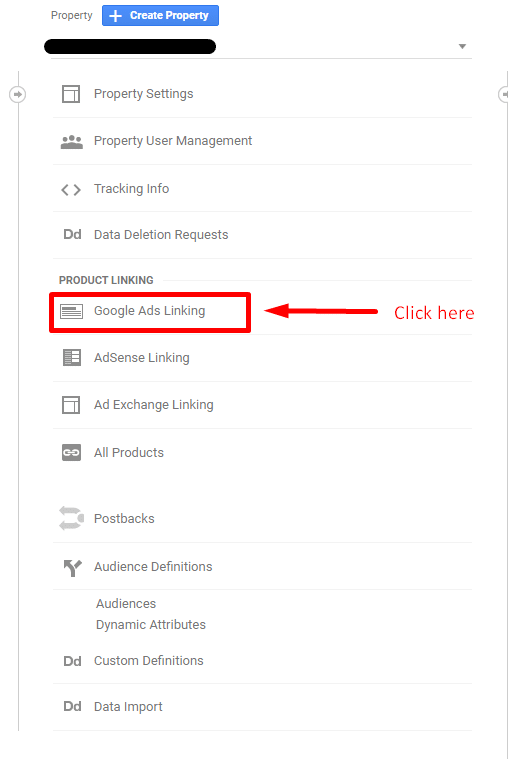 4. Select Your Audience & Remarketing Audience – Go to Audience Page
After you link with Google Ads, go back to the Admin Page and in the menu under the Property header, there is an option called "Audience Definitions". You will need to click that and then choose "Audience". You will be led to a page called Audiences.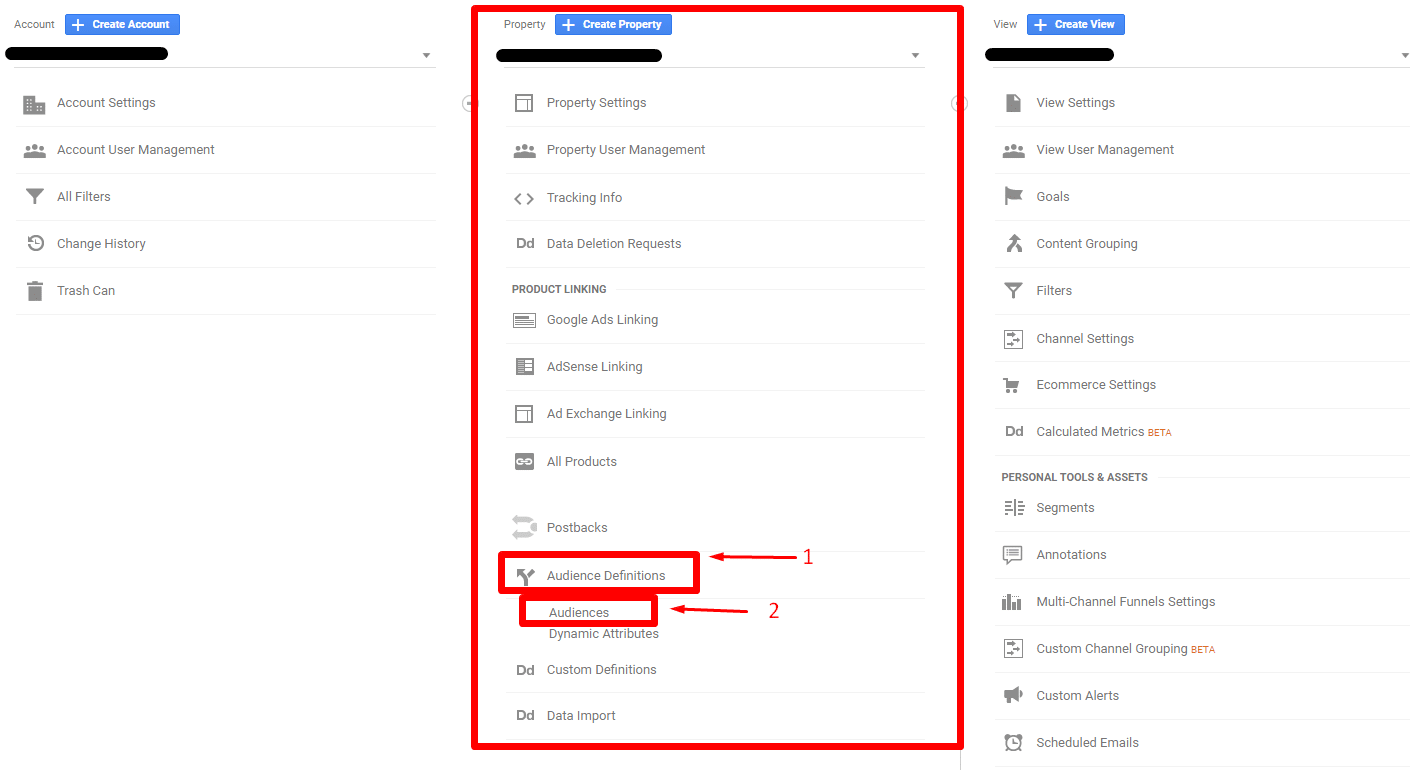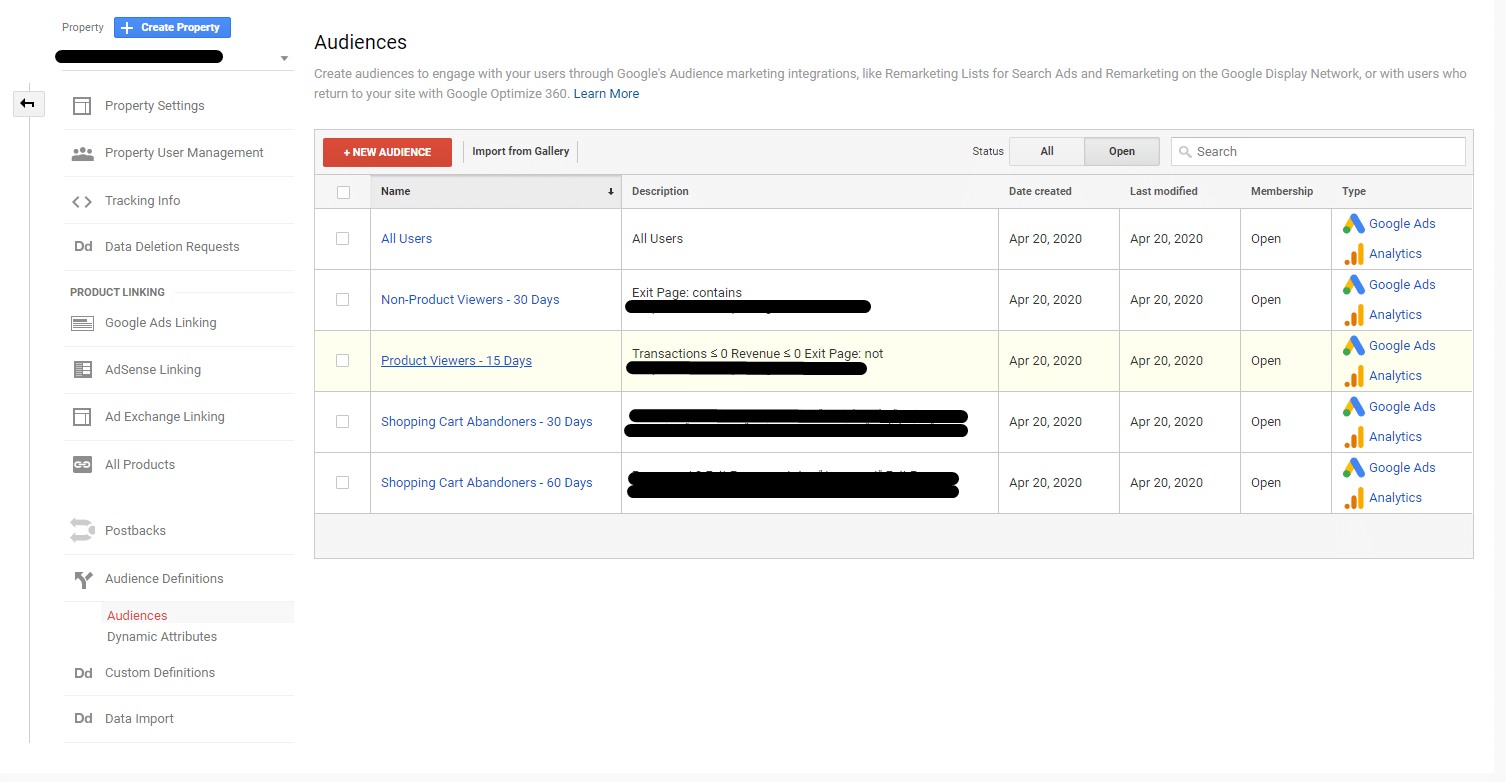 5. Enable Audience List
If you are setting up your very first audience, you will need to set up an audience called "All User" by following the two easy steps from Google to enable it. Once you finish, you will be able to create a new audience by clicking a red button called '+New Audience' on the Audiences page.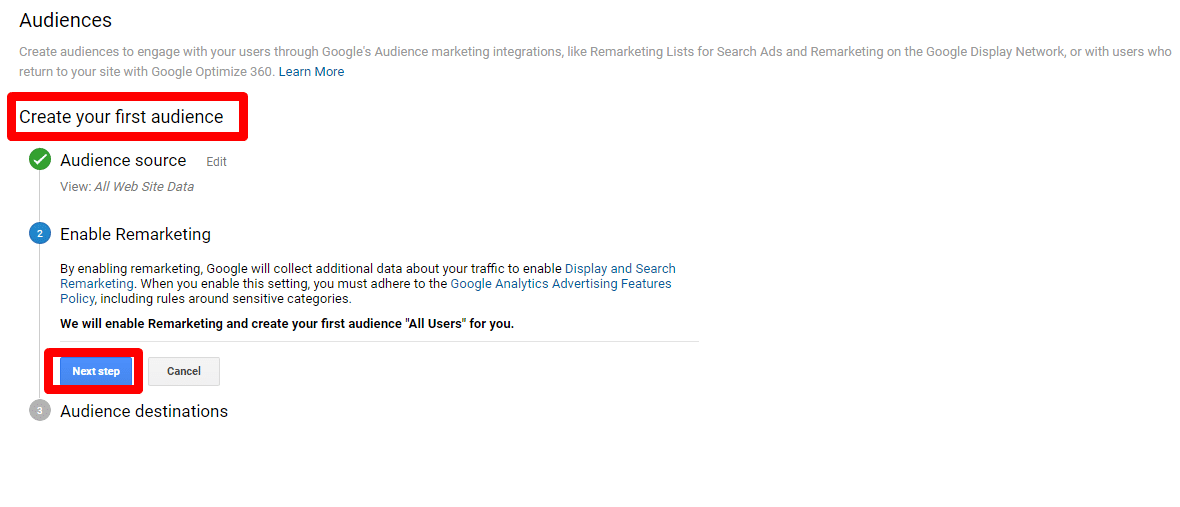 6. Create, Define and Locate your Audience
Choose your audience source first. After that click the pencil icon, it will show a pop-up screen, where you can define your audience. Then click the apply button once you define your audience. After that you can a) name your audience and b) choose audience destinations. These are really important for measuring the success of your campaign.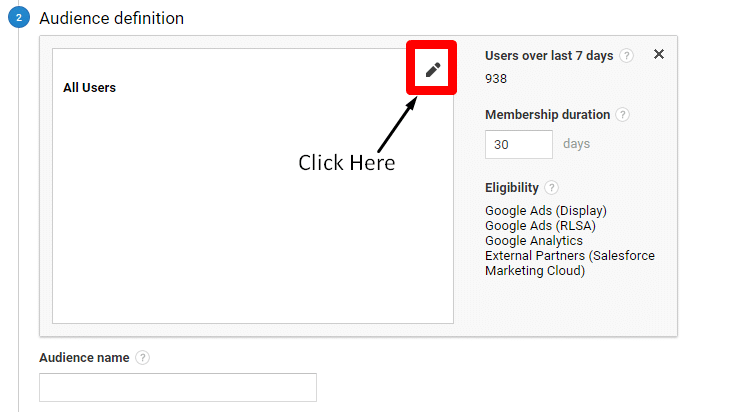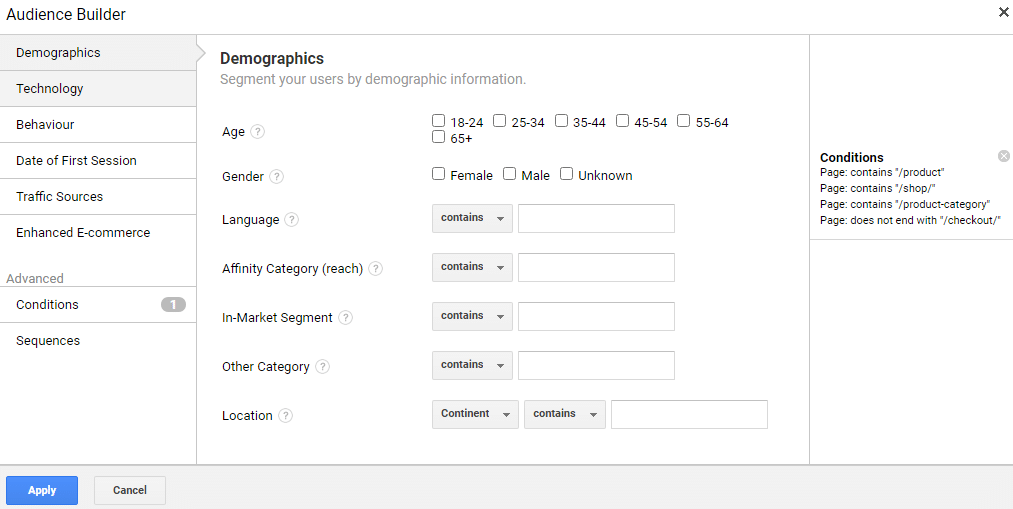 7. Using 'Define the Audience' to Remarket to Cart Abandoners
Defining an audience is a way to track consumers' behaviour based on what goals you are trying to achieve.
Using eCommerce as an example:
You can track your online store's visitors and for those who view your products, add something(s) to the shopping cart, but don't follow through to checkout or payment. We call these customers shopping cart abandoners.
In this example, you can define them in audience builder.
A. First choose the behaviour tab and then set transactions per user = 0.
B. Then go to the conditions tab in advance and include people going to the "shopping cart" page. Therefore, this audience will only contain people who go to the shopping cart page and leave with no transaction.
C. Once you hit the apply button, you can choose the duration for this audience definition.
Tip: Ask yourself, if you were looking for a similar product, what are some of the reasons you would abandon the cart and what are some of the reasons you would come back to it? If you were buying something expensive such as a couch your conversion might take 90 days. If you are buying something smaller such as a toaster, a shorter conversion time might be appropriate such as 7-30 days (depending on the product).
Basically, it will track the past 30 days if you set up membership duration for 30 days, and the maximum is 540 days.
D. After you name your audience and choose Google Ads as a destination for your audience, it will automatically import to your Google Ads account.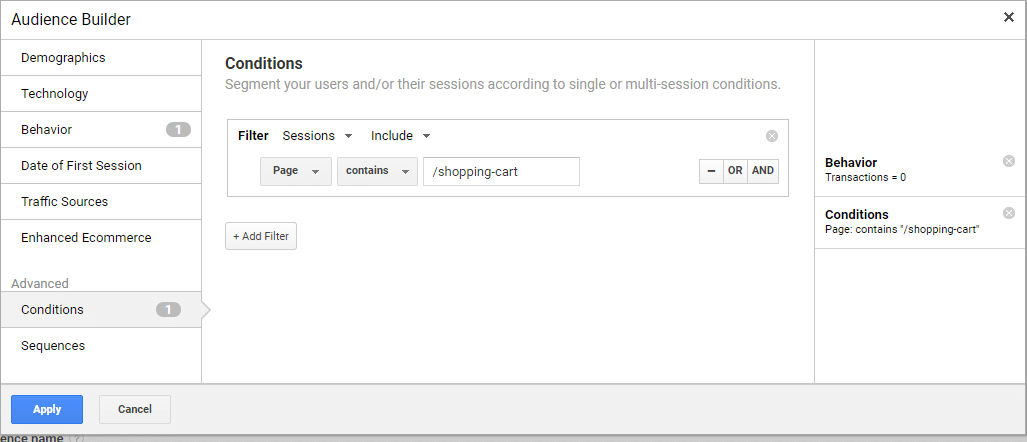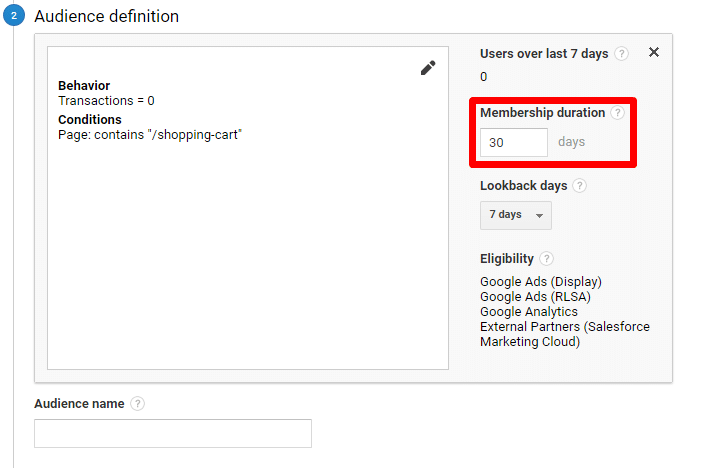 That's it, you have successfully created an remarketing audience for the shopping cart abandoners, and imported it to your Google Ads account. Now you just need to set up a Google remarketing campaign in Google Ads. One last thing: remember that you will need to wait until there are enough audiences (it will need at least 1,000) to get the campaign running.
Let us know if this is helpful and if there is anything we can help you with, please contact us through [email protected] or call us on 07 3117 2568.