Quick Guide to Get You Off to a Flying Start With Google Business
We use a holistic approach to get you ranking locally. All our marketing is aimed at generating leads that result in business.
Are you tired of endless emails and cold calls from people who want to sell you something?
Well, guess what? This guide will do more in terms of rankings in the shortest amount of time than those people will ever promise. The best thing about it is that it's completely free.
Summary of all the work we've done to make hundreds of businesses rank
If you are looking to get new clients for your business, make sure to pick the right keywords where people have the right intent. Once you identify those and follow our guide you should get good local rankings. Be realistic though and research your competitors before committing to anything.
This guide is current as of October 2018, however, the main principles behind local SEO haven't changed in a while. We've applied the processes outlined in this guide to hundreds of businesses that rank in Google and get regular business enquiries.
If you get stuck at any stage or are looking to take things to the next level from this, feel free to reach out to us.
About Your Easy Web Solutions
We are an Australian digital marketing agency with offices in Brisbane and Melbourne. Our aim is to help businesses grow through clever marketing that reaches ideal target audiences with the right message. With hundreds of happy clients on board, we are looking to grow our success with new clients.
Our Team
The managing director Alexei Kouleshov personally gets involved in every account that comes on board. With his experience in web design, information systems and marketing, he is able to provide the necessary attention to detail to make sure each account is successful.
Our team consists of 7 highly skilled individuals, all specialising in their own areas. Our search engine marketing team members hold distinguished awards from Google for their performance and certifications.
With all of our accounts, we get Google account representatives providing us industry benchmarks and their feedback to make sure we are on the right track. This is a privilege available to Google Premier Partners and makes a big difference.
Effective Advertising
We specialise in campaigns that are fast, effective and scalable. Being able to start fast, work with any budget and produce results is what makes us different. We apply strategies that best suit a business model to produce conversions.
Our Approach
Typically, we recommend that our clients start with Google Ads as it is the fastest way to get targeted exposure for almost any business. Once we have enough data, we are able to look into other marketing avenues such as SEO and Social Media. We don't tend to specialise in everything, which is why we partner with a number of agencies that are good at what they do. Our specialty is Google Ads.
Some of Our Clients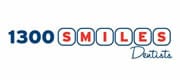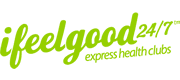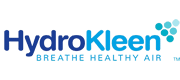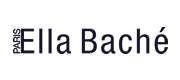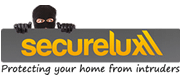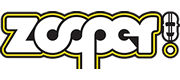 What Our Clients Say
Your Easy Web Solutions have done a fantastic job for my business over the past 15 months. Not only have they made our google campaigns more cost effective but they have also managed to grow our leads. We are now working on exploring other ways with their team so we can reach even more customers. As a business that was looking to reach more customers YEWS have helped us out greatly and I would highly recommend you contact them to help you do the same.
I went for 6 weeks with bad landing pages to my Google Ads campaigns. Then these guys rebuilt them. The pages have been up for 4 business days and I've had multiple enquiries every single day since, and secured projects. I couldn't thank these guys enough, couldn't be happier. Their price it fair and they know their stuff. Do yourself a favour, contact them now!
Our business engaged Your Easy Web Solutions in May of 2016. We commenced with a fairly low budget for an Google Ads campaign to raise awareness of our brand within our local domestic market. Since this time our campaign budgets have increased, 2 landing pages were developed and our website revamped. In 10 months we have realised a substantial increase in new sales equating to close to 89% ROI. The team at YEWS are extremely knowledgable and helpful and we have gleaned an extensive amount of information about our "future" clients from Google Analytics. Next Step Google Ads and SEO. Thanks to Alexei and the team and I look forward to working with you in the coming months.
I highly recommend the team at YEWS. We have worked with many web designers both in Australia and outsourced overseas, and I can confidently say that the team at YEWS, not only understand great layout, but more importantly look for the best strategy when commencing any project. They are always looking for ways to increase traffic and conversions. I wouldn't hesitate to recommend them.
Mate, I just got a call from a woman who sounds like the ideal client. Saw the ad on google and searched "mobile personal trainer Newcastle". Just launched our campaign and this lead is scorching hot and all booked in for initial assessment. Happy as a pig in sh*t! Thanks, mate!
Great service they really know their stuff since changing to them my business has grown I would recommend them to any one trying to get their business moving forward. They're professionalism, ideas in action attitude has made a significant difference to the management and growth of our online bookings and traffic to our website. Highly recommended
DOWNLOAD Google Business Uncovered
Disclaimer: All information is kept secure and will not be shared or sold to any third party.