Black Friday? Cyber Monday? The Cyber Weekend…
How did it all go?
Here is one image that answers that question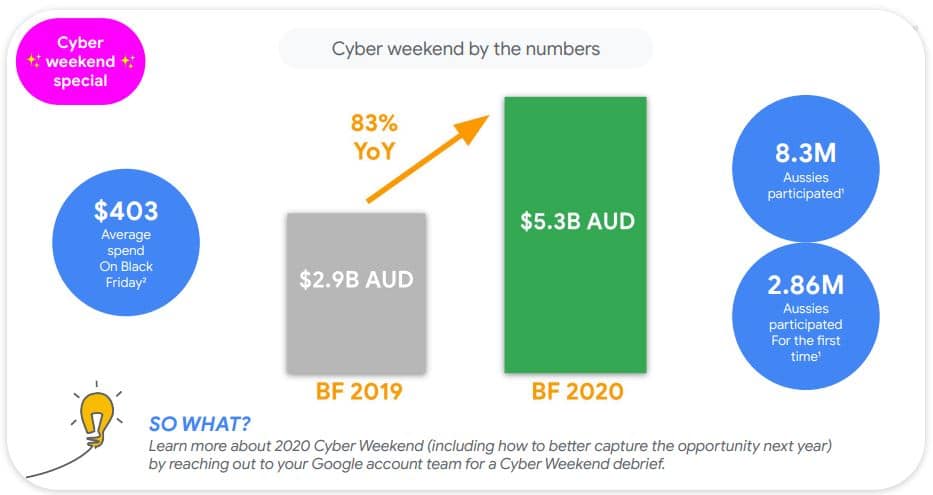 If you are looking for more detailed information, download the latest update that we received from Google on 2020 Snippets here
The sales season is far from over with Christmas crazy coming up. Is your online business ready for it?
Check out our last post on the topic of consumer behaviours during Black Friday to give you some idea as to how to prepare for the sales season.