COVID-19 has played havoc with many small businesses experiencing a range of disruptions lasting weeks to months. Facebook has come out with an offer of USD 100m in cash grants and cash funding to help small businesses through what has been and continues to be, a challenging time.  This worldwide grant will be a gamechanger for many business owners looking to come out of lockdowns and get their feet back on the ground and running.
There are plenty of ways that you can use the cash and ad grants from Facebook, including:
Keeping your employees at work
Assisting with rent and operational costs
Supporting your community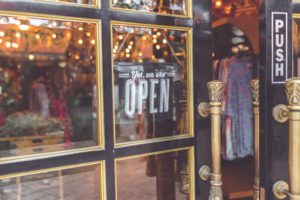 Using the Facebook Business Boosts Grant with YEWS is possible through a range of outlets, with the main focus being on connecting with your customers and bringing them back to your business. YEWS can assist with:
Marketing, communication, content and strategy development
Building an online presence
Optimising or developing digital marketing strategies
Building digital marketing campaigns
In Australia, Facebook is offering approximately AUD $3 million in grants, with each grant estimated to be AUD $6,400 comprising of AUD $4,000 in cash and AUD $2,400 in optional ad credits. For those businesses who haven't yet made their way onto Facebook, you haven't been left out. The social media giant has stipulated that you do not need to have a Facebook presence in order to initially apply for the grant, however, you will need a Facebook presence to apply for and utilise the ad credits.
Eligibility
As with any grant that has come out throughout the COVID-19 period, there is of course eligibility criteria that businesses need to meet to apply, and it is really important to note that the eligibility for the Facebook grants is quite tight. To be eligible to apply, your business must:
Be a for-profit company
Have between 2 and 50 employees
Have been in business for over a year
Have experienced challenges due to COVID-19
Be in or near a location where Facebook operates
Unfortunately, it is this last point that will rule out most small businesses in Australia. Facebook has offices in Sydney and Melbourne, and therefore your business will need to be based in, or close to, these cities to be eligible. It is imperative to read the Terms and Conditions for the grant eligibility – the suburb list that is eligible for both Sydney and Melbourne is rather small, and it is expected that there will be slightly over 400 small businesses eligible for the grant.
Applying to the Grant Program
The application to apply for the grant is rather straightforward, however, there are some important factors to be aware of, which will take some time in applying. Firstly, you will need to supply a copy of your ASIC Record of Registration of Business Name or a similar ASIC document. You will also need to supply a copy of your business bank statement as part of the required identity verification.
Secondly, you will need to consider the challenges your small business has faced, particularly over the last 3 – 4 months, and then describe the impacts and challenges that COVID-19 has put in front of you in 2020. You don't have a lot of words available here, so it is important to be succinct while still putting forward your impacts and challenges.
Something you will need to think about as part of this grant is how it will help your business navigate the coming months and why you need the grant. Again, there is not a lot of space here, so it may be wise to expand on the three options you selected and show why you need the grant to assist with those factors.
You can start your application here.
Grant and Ad Credit Allocation
As mentioned, there is only a small number of grants available to a small selection of businesses. Grants are limited to small businesses in the City of Sydney and City of Melbourne suburbs. There are two stipulations if you are awarded a grant:
You must have an active business bank account
All ad credits are applied directly to the ad account you identified during your grant application process
If you are confirmed as a successful grant recipient, you will receive specific instructions detailing how the grant will be distributed and will happen approximately 2 – 3 weeks after the details have been successfully processed.
We know that many small businesses desperately need support throughout this time, and that with the small eligibility criteria, many of those businesses will miss out on what could be a valuable lifeline. If you fall outside the eligibility for the Facebook grants, you can find plenty of information on the Facebook Business Resource Hub
YEWS can also assist you with a range of digital marketing, content, SEO and business development plans to get your business back up and running wherever you are based. 2020 has certainly provided some interesting times to small business owners, and even as we seem to come out the other side, we recommend that your marketing is on track, and that you are seeking long term communication and sales growth with your current and potential customers and clients.
If you need assistance with putting together a digital marketing strategy, or you're at various ways to plan your business growth, please don't hesitate to reach out to one of our friendly staff members.