Reviews are a large part of running your business online and can be the deciding factor between a new customer using your services and buying your products or heading to your competitors. A good review is worth its weight in gold while a bad review gives you a chance to look at your business operations.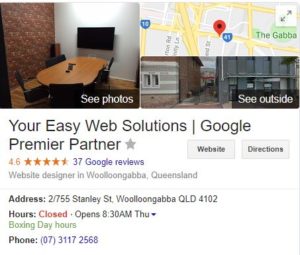 There are a number of review systems available to businesses with one of the most popular used being Google Reviews. Getting Google reviews is relatively easy. Google Maps allows users to write reviews on places they have visited and businesses they have used. There are plenty of benefits in this system in that all reviews are public and cannot be anonymous.
Benefits to Google Reviews
There are a number of benefits to utilising Google Reviews in your business including an increase in trust, credibility and purchase influence. They can also improve your SEO and local search rankings to put you at the top of the list when potential customers search for a product or service you offer.
Most people trust online reviews to the same level they trust recommendations from family or friends, and if you have multiple good reviews, your credibility and trustworthiness go up even higher. Google reviews are trusted simply because it is one of the most used search engines across the world.
These reviews can help push potential customers to purchase from you, however, a low rating could see your customers going elsewhere. It's highly recommended to keep your rating above a 4.
But how do you do this?
The first step is easy enough – you need to claim your Google Business listing. We can help you with this and it ensures you have up to date details and a business listing on Google. Once you're up and running with a business listing, you then need to add relevant information about your business, upload high-resolution photos, and include current hours of operations. It is imperative to keep these details up to date.
From here, all you need to do is ask your customers to leave you a review. While it would be wonderful if people automatically left you reviews, many people need to be pushed and reminded. Implement an online review platform or app system, and you'll have customers leaving you reviews with no fuss.