Exclusive event designed for health businesses
Many health businesses (eg. dentists, chiropractors, doctors) struggle to make their digital marketing work to get an effective outcome. We've identified that there are common mistakes that the majority of the businesses are making in relation to the digital marketing of their services. For this event, Google has partnered up with Your Easy Web Solutions (Premier Google Partner) to provide insights on health business digital marketing and up to date strategies that currently work best.
From our observation, most practices do some form of marketing and are getting some kind of results. However, not many businesses can say that the results they are getting are good, with most being unsure of how they would compare their results with other similar businesses. The objective of our event is to provide benchmarks in terms of interest, costs and performance of Google marketing.
Throughout the workshop we will be addressing specific areas of digital marketing. Such as:
Industry benchmarks
Search volumes
Required budgets
Conversion Rates
Landing Pages
The objective is to focus on these areas to help you understand KPIs and track your campaign performance.
This event is also a great opportunity to ask questions regarding Google marketing and tools. If you have any specific questions that relate to specific matters, please contact us beforehand, so that we can best address them.
Time and Location
Brisbane Riverview Hotel
Date: 22 June 2018
Time: 9:30AM – 12:00PM
Address: Kingsford Smith Drive & Hunt St, Hamilton
Organiser of Google Premier Connect For Health Professionals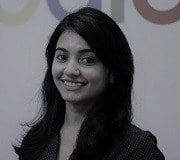 Jinal Mehta – Agency Development Manager at Google
Jinal has had an extensive career in Google, starting in 2010 at Hyderabad, India. Later on, in Australia, she occupied positions such as Account Manager, Senior Account Strategist, and Agency Development Manager. Jinal is an experienced Sales Expert with a demonstrated history of working in the internet industry for 7 years and an experience of working with agencies for 5 years. Skilled in Mobile Advertising, Advertising, Marketing Strategy, Digital Marketing, and Training. Jinal is based in Sydney Google office and provides extensive support to Your Easy Web Solutions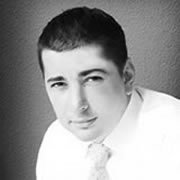 Alexei Kouleshov – Managing Director, Your Easy Web Solutions

Alexei is an expert when it comes to online conversion and lead generation. Since early 2007, Alexei has worked with hundreds of Australian businesses to help them grow via digital marketing. Alexei runs Your Easy Web Solutions which specialises in Google Adwords, Infusionsoft and WordPress web development. Alexei works personally with business owners who are looking to optimise and ramp up their businesses by implementing ROI based marketing strategies. Your Easy Web Solutions specialises in solutions for cosmetology clinics, fitness professionals and trade businesses.