Not Getting The Results You Were Hoping For?
Get constructive feedback to improve your online presence
We provide transparency with our lead focused campaigns
We are Certified Google Partners and Australia based digital marketing agency with offices in Melbourne and Brisbane. With over 10 years experience in online marketing and extensive knowledge of Google products we bring our clients consistent web leads at the right price.
Tailored Campaigns! No contracts! No hassle!
Our campaigns are developed specifically around your target market. In most of the cases this means we need to customise your website to make it convert better. To make the whole process even easier we offer no contracts with our services. Our focus is to work at our pace and to get you the best result possible.
Our goal is to provide customers with the latest approach to lead generation. We provide personalised service and aim to keep our customers happy.

I signed up for a Website Rescue Package with Alexei a couple of months ago as I was in need of some direction with my online marketing. Amongst other things Alexei helped me streamline my website, enhance my SEO and set up a Google Analytics plan, as well as helping me with facebook advertising and linking ads directly to my website. I ran my first campaign for 8 days which cost a mere $90 and signed up 7 new clients which in this market in a very good result. I'd like to thank Alexei for his step by step instructions which were easy to follow, easy to implement and very cost effective.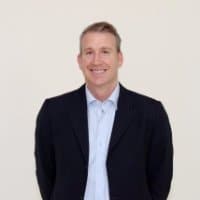 I would thoroughly recommend Alexei and his team. My business is centred around providing various professional services and I have very little IT or online marketing knowledge. I felt Alexei picked up the key points relating to my business very quickly and was able to clearly explain to me what we needed to do to make my online presence work much better.

Alexei and his team have been exceptionally approachable and answered my "dumb" questions without hesitation and in a language I could understand. The other thing was they were very efficient and worked within my time lines and kept promises they made!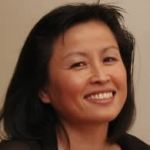 Alexei of Your Easy Web Solutions has done a professional job on constructing my website.
The way in which he has set it up has made it remarkably easy for me to use and navigate.
I am very pleased with the final product and have no hesitation in recommending his services if you want to increase your on line business.

Hi, my name is Anthony Gillespie of Best Practice Personal Training. I have been in business for 10 years with my business and started using Easy Web Solutions a few years back. I have always found Grigory easy to deal with. He takes the time to understand what it is I am trying to achieve and works to make that happen. He has always been very fair with me in the dealings we have had.

Grigory responded very quickly to my requests and I'm really happy with the finished website. I would recommend Grigory and Easy Web Solutions to anyone wishing to have a professional presence.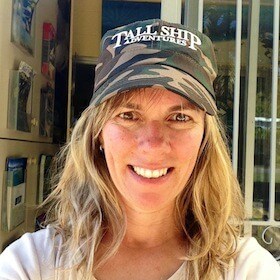 Have been working with YEWS for the last couple of years in our tourism based business, easy to work with and great value for money

I highly recommend working with Alexei and his team. These guys are very knowledgeable when it comes to conversion optimisation and getting leads from Google.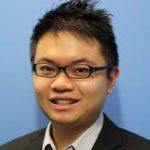 We met Alexei at a networking event in May 2013. We were impressed by the Google online marketing presentation. We now have a brand new website done by Alexei and his team. Thank you very much.
We have been in business since 1998 and my only regret about YEWS is that they weren't around then. Excellent!
REQUEST EVALUATION OF CURRENT DIGITAL MARKETING STRATEGY
Disclaimer: All information is kept secure and will not be shared or sold to any third party.