The Only Way Is Up for V² Helicopters' Digital Marketing 
As co-founder of V², Len Parratt is a devoted flight instructor, General Manager and helicopter pilot whose passion for flying and his business is abundant. A client of YEWS since 2017, V² is one of our oldest stakeholders. Much like ourselves, V² is in a growth phase.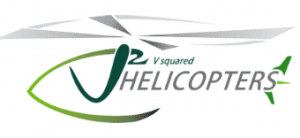 They're really taking off. And YEWS is on board to propel the growth forward even further. 
In just 2 and ½ weeks, V²'s phone and online enquiries are on fire thanks to YEWS.

Like YEWS, V² is growing. 

Narrow Targeting = Budget-Friendly and Results-Focussed

YEWS has achieved High Conversion, High-Quality Leads and Reach to the Ideal Target Market
Together we've been growing on similar trajectories in very different industries. After a hiatus and some time spent with another marketing firm, V² is busier than ever after just two and a half weeks of re-engaging our services. Len shares with us that, 'It couldn't have come at a better time'. Adding the Gold Coast to its Google Business Listings, V² is in the process of growing from one to two business locations including their homebase in Archerfield, Brisbane. 
V²'s Lift-Off
Like so many of the humble beginnings of great businesses, V²'s genesis was about realising a gap in the market. Namely: great helicopter training delivered by professionals who care about their craft and service. In 2010 Len and co-founder, Roger Mohr, couldn't get a call back when searching for a training school. Rather than wait by a phone that simply wasn't ringing, the cogs of V² were beginning to turn. 
V² (pronounced "V Squared") is derived from the lift generated by rotor blades. 
Fast forward to 2020 and it's safe to say, this local, helicopter company is really lifting off! To name just a few of their services, the team at V² provide scenic tours, photography, charter and flight training services.
Small Business Ownership: It's a Life In the Captain's Seat
A little like life in the Captain's seat, it's Len's role (among many, many others) is to monitor existing services and keep watch for new opportunities on the horizon. That's where YEWS' digital marketing strategies come in. Len doesn't have any trouble understanding IT and digital marketing. 
In fact, he tells us, if he wasn't so busy he wouldn't be afraid to try to set up his own digital marketing. However, like so many business owners we speak to, his time is better spent elsewhere. While the team at V² continues to grow, YEWS services continue to channel new leads. With our results-driven focus, we plan on keeping the team very busy. 
YEWS' Personalised Marketing Plan for V²
What the team at V² love about YEWS is our plan to reach his specific goals and criteria: 
Budget-limited, heavily-defined user targeting (i.e.new students for flight-training), 

A combination of cross-channel and multi-stage funnel marketing 

Maximise reach to high-quality leads.
Exploring New Horizons
In a decision to explore another avenue, Len employed a heavy content and social media strategy with another marketing firm. At this point, whilst disengaging from YEWS, he couldn't believe how humble and supportive Alexei was in understanding his decision. This is because as a business owner, himself, Alexei understands the importance of trying something new. 
Not achieving what he had hoped, Len missed the YEWS' results and transparency, so decided to come back. 
What YEWS does differently: 
No excuses from the team when something goes wrong, just solutions. 

Want to know who's running your campaigns, get-to-know the team on a first-name basis? At YEWS our names and our roles are on our email signatures, our website and are always available. This is because we're big on delivering on our promises. If we don't introduce ourselves, how can we be accountable?

Even if our team is expanding, our services remain personalised. 

No smoke and mirrors – out-of-the-box solutions and results delivered, understandable and shareable. 
These, among the first things he noticed when he came back. On top of off this, he shares with us that: he is impressed that our team has expanded, along with our services across platforms, results get delivered in an easy-to-read format (that he can share with his CEO or his admin staff). 
It's amazing what can happen in just over 2 and a 1/2 weeks… 
Social Media Advertising,

Google Ads Management and Strategy,

SEO,

Content Creation and Strategy

Data Tracking, Analytics and Reporting.

A team of dedicated professionals devoted to delivering results.
Results We're Already Seeing: 
Enquiries pouring in through the website. 

High-quality leads.

Highly convertible phone calls. 

Exposure to the ideal target market. 

More lead activity than ever!
Here at YEWS we're willing to try just about anything to deliver better outcomes for our clients, even letting them go! We're just really glad V² came back. Like them, we are on a trajectory for growth and the only way is up! 
If you would like to learn more about our cross-channel, lead-gen focussed strategy,please don't hesitate to get in contact. Like the proposal we created for Len, our services are always results-focussed and personalised to your business goals. Please let us know how we can work with you to achieve yours. Get in touch today.