How a local dental practice gets control of their Google advertising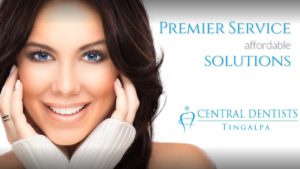 It's not uncommon for businesses to run marketing campaigns without knowing how well they are performing compared to other businesses. At Your Easy Web Solutions, we work closely with Google to make sure our clients are on track. As a Premier Google Partner, Google assigns us a representative who provides us industry benchmarks which we use to set goals for our campaigns. From those benchmarks, the most important indicators are the CTR (click through rate) and CPR (cost per click). In simple terms, we use this data to make sure we do better than our client's competitors.
Established in 1998 by the principal dentist Paul Sideris, the practice has earned a reputation for consistently providing high-quality dentistry in a friendly and caring environment. Operated by Paul and his wife Marina, the practice provides general dentistry services to local customers. While the practice offers cosmetic dental services, such as orthodontics and implants, they want to focus on repeat clients for general dentistry.
In just 2 months of working with Your Easy Web Solutions, the business has halved their Google Ads spent, while increased the number of enquiries. Majority of these enquiries come in a form of phone calls.
In November, the campaign had 41 enquiries, while the cost per conversion was $50.99. After applying our unique approach (January), we've had 47 enquiries at $19.60 per enquiry.
What did we do differently:
New landing page
We built a new landing page on based on the information that was on the already on the website but wasn't easily seen. We applied our high-converting layout to make sure it displayed well on desktop and mobile.
New ads & Refined Targeting
We created a new ad copy based on the information we obtained from the business. The objective was to address the targeted location and customer profile with the right message.
Budget distribution
We maximised budget allocation towards services that converted better for the business.
Device focus
We found that most conversions came from mobile, so we allocated priority to mobile devices.
Need help with your business?
If you would like to find out more about our services and how we can help you, please submit your enquiry to request obligation free consultation.
Why choose us?
No contracts
Dedicated manager
Tailored campaigns
Super-helpful support team
Guaranteed minimum 9% conversion rate
10% Price Beat Guarantee if you are working with another Google Partner
Also, our services go way beyond Google Ads. We work with every business individually to make sure that our advertising campaigns meet your goals and most importantly your sales process.