Some of Our Clients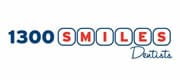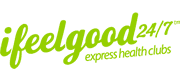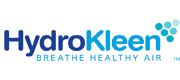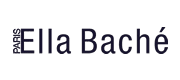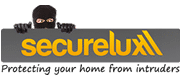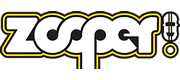 About Us
We are your local team of 7 specialising in helping businesses like yours get more out of their Google Advertising. We've put together this case study to share one of our client's stories to show you the sort of results we can deliver.
We are happy to share our approach in terms of how we do this.
Your Easy Web Solutions have done a fantastic job for my business over the past 15 months. Not only have they made our google campaigns more cost effective but they have also managed to grow our leads. We are now working on exploring other ways with their team so we can reach even more customers. As a business that was looking to reach more customers YEWS have helped us out greatly and I would highly recommend you contact them to help you do the same.
I went for 6 weeks with bad landing pages to my Google Ads campaigns. Then these guys rebuilt them. The pages have been up for 4 business days and I've had multiple enquiries every single day since, and secured projects. I couldn't thank these guys enough, couldn't be happier. Their price it fair and they know their stuff. Do yourself a favour, contact them now!
Our business engaged Your Easy Web Solutions in May of 2016. We commenced with a fairly low budget for an Google Ads campaign to raise awareness of our brand within our local domestic market. Since this time our campaign budgets have increased, 2 landing pages were developed and our website revamped. In 10 months we have realised a substantial increase in new sales equating to close to 89% ROI. The team at YEWS are extremely knowledgable and helpful and we have gleaned an extensive amount of information about our "future" clients from Google Analytics. Next Step Google Ads and SEO. Thanks to Alexei and the team and I look forward to working with you in the coming months.
I highly recommend the team at YEWS. We have worked with many web designers both in Australia and outsourced overseas, and I can confidently say that the team at YEWS, not only understand great layout, but more importantly look for the best strategy when commencing any project. They are always looking for ways to increase traffic and conversions. I wouldn't hesitate to recommend them.
Mate, I just got a call from a woman who sounds like the ideal client. Saw the ad on google and searched "mobile personal trainer Newcastle". Just launched our campaign and this lead is scorching hot and all booked in for initial assessment. Happy as a pig in sh*t! Thanks, mate!
Great service they really know their stuff since changing to them my business has grown I would recommend them to any one trying to get their business moving forward. They're professionalism, ideas in action attitude has made a significant difference to the management and growth of our online bookings and traffic to our website. Highly recommended
DOWNLOAD Case Study & Learn About Our Approach
Fill out the form below to gain access to our free guide
Disclaimer: All information is kept secure and will not be shared or sold to any third party.