Do it Yourself vs. Professional Websites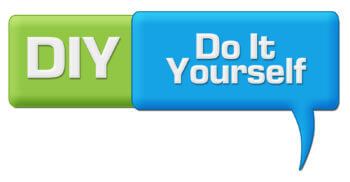 Taking the next step for your company and launching a website can be a rewarding endeavour. But there are many decisions to make and more options to choose from. Perhaps the most crucial decision is whether to build the website yourself or hire a professional web designer. Each company's situation is different and a number of factors should considered in making your decision. The purpose of this article is to discuss the most important factors and help you make the right choice for your business.
The Budget
First and foremost, you should consider your budget. This is the major distinction between DIY and professional websites. DIY websites are cheap to design, host, and maintain. Their main cost is time and effort, rather than money. On the other hand a professional website is an investment.
So, besides the time poor, why would anyone choose to spend more? It all comes down to return on investment. You can expect a website designed by a professional team such as Your Easy Web Solutions to bring your business more and higher quality leads. Companies who want a more profitable website should consider whether they can afford to hire a professional.
Needs and Goal
Another important consideration is the purpose of the website. Some goals can be achieved with only basic skills. Many businesses only want a web presence so that customers are able to find their brick-and-mortar address, opening hours, and contact details. This can all be achieved with a single page of text and maybe a logo. But even here a professional can help. A well designed website will have a more prominent position in search results. Tracking tools, such as Google Analytics, are also most effective when set up by an expert.

If you want to achieve more from your website, you should consider a professional web designer. Each element is designed by a specialist, creating a clean and effective website. Widgets, such as maps and sign up/enquiry forms,  are best managed by a professional dedicated to staying up to date with the latest innovations.
A Final Word
Amateur or professional, your new website is an exciting development for your business. There is no one size fits all answer to web design, but an informed decision will consider both budget and goals.
For further inquires about professional web design, contact Your Easy Web Solutions.