Get a Quote on Web Development, Conversion Optimisation & Lead Generation Now!
Focused At Return On Investment
We build and market websites that get you results!
Your Easy Web Solutions can help you with your web development and digital marketing leads, whether you need a new website built or existing website fixed. Our specialty is getting you the best results by positioning your business in Google. Our Google Partner status allows us to deliver premium Google ads and organic results.
Building New Website/Fine-tuning Existing Website

Get better traffic

Get More Conversions
We provide no contracts, professional advice and personalised service at competitive rates.
Get Quick Quote
Please complete below to obtain a quote:
Disclaimer: All information is kept secure and will not be shared or sold to any third party.
Digital Marketing That Works!
Why choose us? – We offer a free consultation to help you understand the best setup for your business.
With offices in Brisbane and Melbourne, we offer Infusionsoft training, web development and digital marketing services to customers across Australia. We offer no contacts as our aim build a professional relationship with you.
Our Infusionsoft training is wrapped around your business processes. We guarantee clarity within your business automation.
We also work with variety of systems like WordPress, OpenCart, Magento and others.
What is ROI Marketing?
Return on Investment (ROI) is an approach where you can track the spend for every acquisition (lead or sale) and make the marketing commercially viable. Request an evaluation of your online presence to find out what can done to improve your current marketing results.
What Our Clients Have To Say

I signed up for a Website Rescue Package with Alexei a couple of months ago as I was in need of some direction with my online marketing. Amongst other things Alexei helped me streamline my website, enhance my SEO and set up a Google Analytics plan, as well as helping me with facebook advertising and linking ads directly to my website. I ran my first campaign for 8 days which cost a mere $90 and signed up 7 new clients which in this market in a very good result. I'd like to thank Alexei for his step by step instructions which were easy to follow, easy to implement and very cost effective.

I highly recommend working with Alexei and his team. These guys are very knowledgeable when it comes to conversion optimisation and getting leads from Google.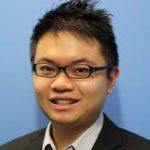 We met Alexei at a networking event in May 2013. We were impressed by the Google online marketing presentation. We now have a brand new website done by Alexei and his team. Thank you very much.
Website Design – WordPress Development – SEM