10 Questions That Will Teach You How To Double Your Leads
Online Marketing Health Check
Any form of marketing is a process of matching the market with the right message using the right media. So, if an attractive ad is exposed to a well defined client using the right media channel, this process will result in leads generated.
By taking this test you will learn how to:
Improve Your Conversions

Get Better Leads

Measure Your ROI
Take The Test To Identify Gaps In Your Website Marketing
Start Here
Complete The Form Below
Disclaimer: All information is kept secure and will not be shared or sold to any third party.
What Our Clients Have To Say

I highly recommend the team at YEWS. We have worked with many web designers both in Australia and outsourced overseas, and I can confidently say that the team at YEWS, not only understand great layout, but more importantly look for the best strategy when commencing any project. They are always looking for ways to increase traffic and conversions. I wouldn't hesitate to recommend them.

I signed up for a Website Rescue Package with Alexei a couple of months ago as I was in need of some direction with my online marketing. Amongst other things Alexei helped me streamline my website, enhance my SEO and set up a Google Analytics plan, as well as helping me with facebook advertising and linking ads directly to my website. I ran my first campaign for 8 days which cost a mere $90 and signed up 7 new clients which in this market in a very good result. I'd like to thank Alexei for his step by step instructions which were easy to follow, easy to implement and very cost effective.

I highly recommend working with Alexei and his team. These guys are very knowledgeable when it comes to conversion optimisation and getting leads from Google.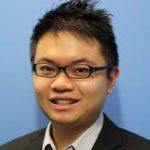 We met Alexei at a networking event in May 2013. We were impressed by the Google online marketing presentation. We now have a brand new website done by Alexei and his team. Thank you very much.
Great service they really know their stuff since changing to them my business has grown I would recommend them to any one trying to get their business moving forward. They're professionalism, ideas in action attitude has made a significant difference to the management and growth of our online bookings and traffic to our website. Highly recommended