What is Google Analytics?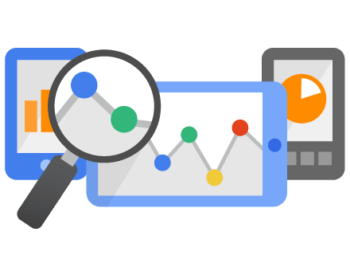 Google Analytics is a tool for tracking the performance of your website. It is divided into three sections, the ABCs of website analysis:
Acquisition – How people reach your website

Behaviour – What they do once they get there

Conversions – How well is this achieving your goal.
Conversions is the most important of these three sections. Improving Acquisition and influencing Behaviour is only useful if it improves Conversion – the measurement of your website's success.


Are You Making The Most This Great Tool?
Google hasn't officially announced how many websites use this tool since 2012, but there are some pretty good estimates. It seems safe to say that at least 20% of businesses do not use Google Analytics at all. Even of those who do, a majority do not have conversion tracking properly set up or don't know how to accurately interpret results – making it either useless or harmful.

This is where a digital marketing professionals can really help. The main difference is that they have the knowledge in the following:
How to setup conversion tracking to collect meaningful data




What to look for in interpreting the data beyond simple numbers




And most importantly, how to improve results.



How good is your current strategy? Request an analysis for professional advice tailored to your business.